---
FACTS Education Solutions
School Partnership Development
Donna Moss serves in the role of School Partnership Development for FACTS Education Solutions. She supports our regional vice presidents and works with schools across the U.S. Prior to joining FACTS Ed in 2018, Donna spent 34 years as a public school teacher, private school principal, and national consultant and speaker. As principal of the Cathedral School in the Catholic Diocese of Raleigh, NC, she led an ambitious school improvement effort culminating in the school being awarded an NCLB National Blue Ribbon by the US Department of Education. Donna and her husband live in an historic farmhouse in Northeastern Ohio where they are actively involved in the revitalization of their adopted hometown of Kinsman.
Marc Hoban is our Regional Vice President for the Northeast. Marc has over 25 years of experience working with schools in the private and public sectors. He has worked with educators throughout the Northeast region to develop successful school intervention and professional development programs focused on raising student achievement and increasing the effectiveness of teachers and school leaders. Marc's passion and commitment to education starts with his family, which includes teachers, counselors, principals, and administrators. Marc and his wife Karen love to spend time with family and friends.
Jeremy Beck's educational career stretches over the past 20 years in both public and Catholic schools. As a new college graduate, Mr. Beck stepped into the classroom as a teacher, but after a few years was quickly called into a leadership role as a high school activity director, grade school and high school building principal, and for the past 8 years, president of the Catholic schools in Missoula, Montana.
As a product of public education up through his doctoral studies at the University of Montana, working in private schools was even more rewarding than he could ever imagine, and has also been a blessing for him, his wife Rachael, and their three sons. Now with FACTS Education Solutions, Mr. Beck manages the operational elements of the federal programs division of the company. Mr. Beck's value-centered beliefs are focused around his family, his faith, and his passionate pursuit of academic growth in all children.
Carlos grew-up attending faith based schools, and has spent the last nine years working closely with private and faith-based schools through various organizations such as ACE Scholarships, the Daniels Fund, and the Archdiocese of Denver in the areas of development, marketing, outreach, and recruiting. These organizations support private school students with financial scholarships to remain in private K-12 schools and/or continue their education beyond high school. Carlos is originally from Mexico City and currently lives in Denver, CO. He is also fluent in French and Spanish.
Jackie Degel, Western Regional Vice President, was a Catholic school teacher and administrator in California, Montana, and Washington. She worked with student response teams to identify, create, and support accommodations, modifications, and interventions for a diverse student population while growing the instructional practice of faculty and staff by providing coaching and professional development in areas including classroom management, special education, leadership, and STEM initiatives. With FACTS Education Solutions, Jackie is committed to connecting schools with resources to change the course of education and impact student growth. She currently lives in Seattle, Washington.
Leadership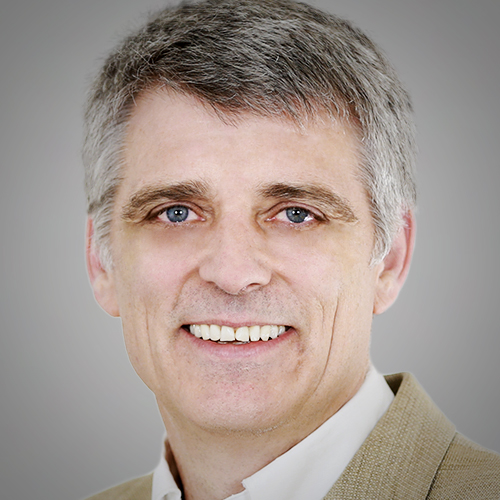 Patrick Haggarty's education career began as a classroom teacher and continued until his professional experience included teaching K – 8, high school, and graduate school students. While refining his teaching skill set, he continued to pursue advanced education, earning both his masters and doctoral degrees.
Prior to becoming the President of FACTS Education Solutions, Dr. Haggarty was a high school principal, a K-12 school system president and superintendent of the Catholic Dioceses of Montana, followed by superintendent of the Archdiocese of Seattle, where he provided guidance to 74 schools and represented 22,000 students throughout Western Washington.
Dr. Haggarty has a passion for Montana, the state where his family grew up. He is a firm believer in the importance of a values-based education for children and families, as well as building relationships to broaden the circle of influence for private school success.
During her career, Elizabeth has worked in accounting, finance, and business development with a focus on businesses with an educational purpose. She loves the responsibility that comes with being part of a large, dominant financial services company with direct connections to schools and students. In having the resources to support schools, she believes we can truly make a difference in the lives of children. Elizabeth's passion is enhanced by her children, especially the opportunity to teach her son to learn and love to read.
Tiffany Wilbur
Manager - Professional Learning and Development
P: 480.240.8449
Contact by Email
Bio
Tiffany started her career in the classroom, working with middle school students and students with special needs. She transitioned from teaching to designing and customizing on-demand learning for the K-12 and corporate markets. She has dedicated her time to elevating the learning of students, teachers, and professionals alike, through her work with educational publishing and video production. Before joining the FACTS Education Solutions' team, Tiffany was Director of Operations and Content in Arizona, aligning technology and video with effective and engaging learning products. Her desire to engineer and deliver impactful solutions to all learners is matched only by her passion for people.
Operations
Amy began her career at FACTS in 2018 after spending over a decade in customer service and sales with Vosaic and Firespring. Amy's exceptional communication skills combined with her passion for building and fostering trusted relationships with her clients contributed to the overall success of her projects. As she works to provide her schools with the best educators in teaching and impactful professional development for those educators, her dedication to helping her clients succeed is always her first priority.
Amy's other priorities are her family, her faith, running and (arguably) shoe shopping.
Brian began his career at FACTS in 2007 helping schools manage tuition and financial aid assessment. During that time, Brian ensured that the educational goals of the school as well as their students were met. Brian is a firm believer in the value of education and making sure every student and teacher has the tools they need to be successful.
Sarah started with FACTS over 8 ½ years ago and has served school clients in many roles including account manager, implementation specialist, and higher ed project manager before moving to the FACTS Education Solutions team as an account manager. Sarah has a strong passion for helping all children succeed and grow to their fullest potential. She comes from a family of teachers so she loves supporting education and understands how important a teacher's role is in shaping future generations.
Hilary loves new challenges and continuously pushes herself to learn new things. She is a former restaurant manager and has more than ten years of customer service experience. Outside of work, Hilary enjoys a nice glass of red wine and spending time with family and friends. She is a loyal Husker fan, having spent most of her life living in and loving Nebraska.